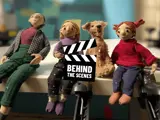 Summary
This project delves into the experiences of children in foster care, their caregivers, and support workers during transitions, capturing both the practical and emotional aspects. By involving all parties, we created characters and a narrative that reflects key themes, ensuring authenticity and resonance with participants. These animated films authentically depict foster care transitions and celebrate the collaborative efforts that make them transformative.
Session 1
Participants openly discuss their personal experiences during the transition process, highlighting successful strategies, and engage in in-depth character and script development tasks.
Session 2
The group reviews initial script outlines, providing feedback on aspects they like and suggesting any additional messages they want to include.
Session 3
Participants sign off on the final script and are given the opportunity to perform and record voiceovers for their films.
Part 1: T Minus 5 Minutes
This film explores the emotional journey of Freya, a young girl filled with both excitement and trepidation, as she transitions to a new home and family. It underscores the importance of a child-centred, coordinated approach and also highlights the perspective of others involved in the process. This film invites viewers to witness the transformative power of love, care, and understanding in fostering a nurturing environment for every child.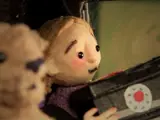 Part 2: We Have Lift Off
Freya's previous foster carer reflects on her transition to a new home. Her deep love and care for the child shines through as she questions the process and her own efforts. The film highlights the emotional challenges faced by those involved in the foster care journey, emphasising the need for support beyond the child.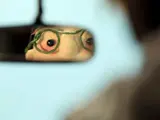 Part 3: Prepare to Land
We witness Freya's arrival at her new home and family. The film highlights the preparations made for this important day and underscores the crucial need for young people, parents, and carers to have access to essential information for a successful transition, ensuring full support for the child.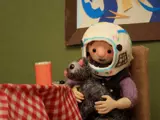 Animation production
Next, the Braw Talent crew brought participants' vision to life. Over 4 weeks, sets and characters were crafted, and a 9-day shoot at 15 frames per second produced the stop-motion animations. After a week of editing, the films went to dubbing mixer Emily Wright, who added an incredible sound mix, infusing the animation with life before the premiere at the annual conference.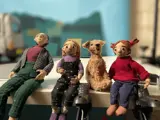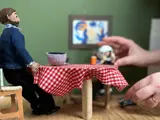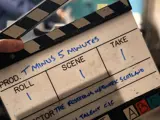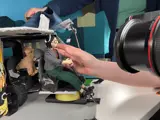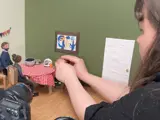 All the way through the Braw Talent team were collaborative, open and enthusiastic to get stuck in and for our projects to be led by young people. Their passion and expertise in working with children and young people in person and online has resulted in videos we are all so proud of.
I'm really proud of the wee videos and the report. I'm proud of being a part of this definitely. I think it's made a difference. I really do think it's made a difference.
It has been amazing working along side you on this project. The films really gave me a lump in my throat.
A project in collaboration with...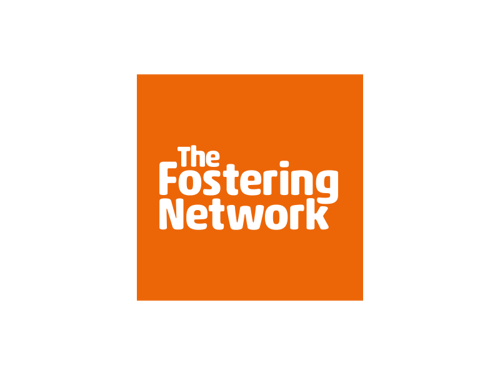 A Braw Talent CIC production for The Fostering Network.
Storyboard Artist, Designer, Maker and Animator Lydia Everitt Graphic Designer, Editor and Animator Darren Osborne Maker and Animator Robyn Gray Screenwriter Lisa Keddie Dubbing Mixer Emily Wright Captioner Emily Benita

For more information about The Fostering Network: https://www.thefosteringnetwork.org.uk/