We are dedicated to creating a more inclusive, diverse and representative creative sector in Scotland and beyond. It is our belief that all young people should have the opportunity to explore their creativity and be equipped with the resources and support they need to reach their full potential.
Our bespoke creative workshops and educational resources enable young people aged 8-25 to express themselves and tell their stories, regardless of the barriers they may face. 
We believe that everyone has the right to be creative - and we are here to make that happen.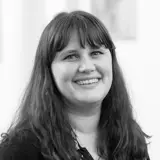 Founding director
Lydia Everitt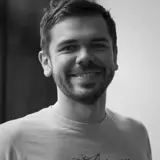 Founding director
Darren Osborne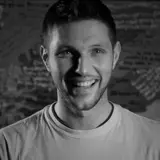 Founding director
Colm Keegan
Creative Assistant
Robyn Gray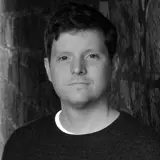 Partner facilitator
Douglas King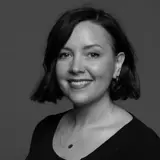 Partner facilitator
Cheryl Tait
June 2023
Award Winners
Win a silver ruler at The Scottish Design Awards in 'Design for Good' category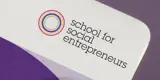 January 2023
Trade Up
Secure place on the
Scotland Trade Up programme (SSE)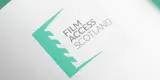 December 2022
Film Access Scotland
Become Associate Member
of Film Access Scotland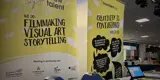 November 2022
CiS Conference
Exhibit at our first Children in Scotland Annual Conference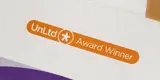 August 2022
UnLtd Award
Secure support and funding
from UnLtd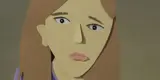 July 2022
National News
Save the Children animation project airs on BBC News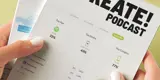 June 2022
5000+ Downloads
'CREATE! Podcast' 5000+ downloads from over 60 countries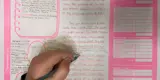 May 2022
New Programme
Launch brand new literacy & numeracy through film programme with GFT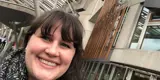 March 2022
Parliament Screenings
Projects with NHP and STAF screen at The Scottish Parliament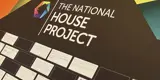 March 2022
Manchester Premiere
Attend premiere of 'Cinderella' project at NHP Conference in Manchester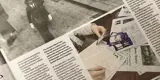 December 2021
National News
'Scotland's Suffrage History' project features on ITV news and other national press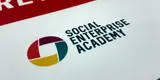 November 2021
SEA Support
Secure support from
Social Enterprise Academy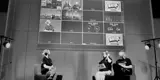 October 2021
Film Festival
'Employability' campaign project is shortlisted for Scottish Youth Film Festival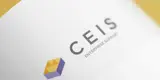 July 2021
Business Support
Commence engagement in support from CEIS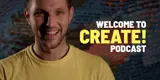 October 2020
Podcast Launch
Launch season 1 of our
'CREATE! Podcast'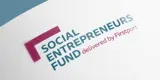 May 2020
FirstPort Funding
Secure further support and funding from FirstPort
March 2020
Parliament Premiere
Futures Forum project premieres in The Scottish Parliament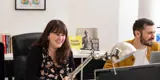 January 2020
New Office
Move into our office space in South Block, Glasgow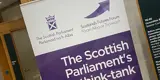 November 2019
Futures Forum
Commence our involvement in 'Scotland 2030' think tank at The Scottish Parliament
October 2019
'Start-Up' Programme
Secure support and funding from The School of Social Entrepreneurs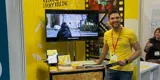 September 2019
Learning Festival
Attend our first 'Scottish Leaning Festival' in Glasgow.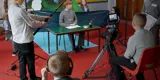 May 2019
First Project
Develop & deliver our first programme with Our Lady of Loretto Primary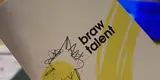 April 2019
Founded
Braw Talent CIC is
officially incorporated.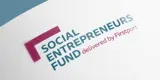 January 2019
Funding
Receive support and funding from FirstPort through their 'Start-up' programme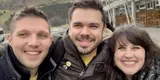 June 2018
An Idea & Passion
Teaching colleagues Darren, Lydia & Colm develop idea & mission of Braw Talent
The importance of creative activities
Students from low-income families who take part in arts activities at school are three times more likely to get a degree.
Since 2011, the number of jobs in the creative industries have increased by 28.6% - more than double the average UK job growth
Learning through arts and culture can improve attainment in Maths and English.
97% of the Scottish population believes that creative activity is essential for young people's learning and well-being.
Participation in structured arts activities can increase cognitive abilities by 17%.
The UK will need one million new creative jobs by 2030.
Children who take part in arts activities in the home during their early years are ahead in reading and Maths at age nine.
Students from low-income families who engage in the arts at school are 20% more likely to vote as young adults.
87% of creative workers are at low or no risk of automation, compared with 40% of jobs in the UK.
To delve deeper into the research and pedagogies that shape our programmes, visit our bookshelf.