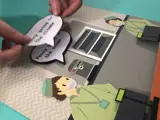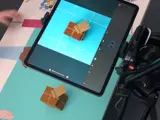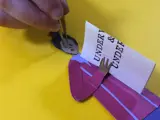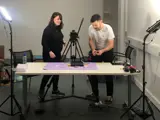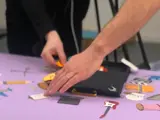 Summary
Working with West Dunbartonshire Youth Council, we created a series of stop-frame animations that explored what 'Employability' actually means and how it affects young people in Scotland. Sessions were delivered virtually over a 5 week period with participants learning about the creative process, scriptwriting, storyboarding as well as performing and recording their own voiceovers remotely.
5 x 50 min virtual sessions
Session 1
Participants explore the broad theme and desired outcomes of the project. As a group they identify 3 key messages they wish to address and research tasks are set for the week ahead.
Session 2
We look at storytelling techniques and begin to build narratives for our key messages informed by collected research.
Session 3
Ideas are developed further and adapted into 3 scripts after learning about the basic principles of scriptwriting.
Session 4
Participants are introduced to various audio recording techniques. We also explore some performance techniques and consider delivery of the scripts.
Session 5
Animations are presented with participants given the opportunity to feedback. In addition, we consider the social campaign and techniques to achieve maximum impact from the videos.
Film 1
'Employability.' What does it even mean?
The participating members of West Dunbartonshire Youth Parliament felt that the word 'Employability' had become a buzzword used by adults to young people and had lost much of it's meaning and value. The idea for this film was for the voices of young people to explain the word and it's relevance in the most simple language possible with vibrant imagery to compliment it.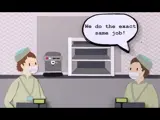 Film 2
End age-based wage discrimination
Age based wage discrimination was a theme that affected the group and their peers and was something they felt very passionately about. They carried out extensive research in this particular area which informed a script. It was important that the story was relatable to many young people in Scotland and the video signposted a petition for change that viewers are encouraged to sign.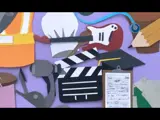 Film 3
No Wrong Path
There were strong feelings that certain career pathways and skillsets were often held in higher esteem than others. The purpose of this film is to dismiss this notion and highlight that there are alternative pathways to all careers and no two people will experience the same journey. The young people also felt it was important to signpost to a number of organisations who can support young people in determining their own unique journey.
After the initial group zoom call ideas really got rolling and we were amazed at just how quickly the project came together! A highlight was definitely seeing the campaign develop in the form of scriptwriting, storyboarding, and performing into the 3 final videos. The young people really grew in confidence as the sessions progressed.
Working with Braw Talent on these videos for our campaign was a very smooth and enjoyable process, they listened to our ideas and worked to create content that was beyond what we anticipated! We learned about stop motion and script writing - which was fun in and of itself. The team are fantastic and we are beyond chuffed with the end result.