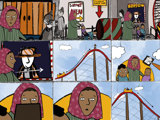 Outline
Braw Talent were commissioned by JRF and Save the Children to summarise and bring to life a report in response to the Scottish Government's Tackling Child Poverty Delivery Plan.
The report was driven by in-depth conversations with nearly 50 parents from across Scotland who are trying to get by on low incomes. This was used to inform the development of 3 creative scripts before designing characters and sets to bring the stories to life.
Each animation underlines how parents will put their children first at all times, but that the basic security that those parents want for their children, and themselves, is out of reach.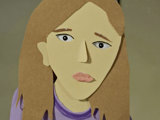 Film 1
Not Even A Wee Bit
This video tells the story of a mum who is trying to juggle education, work, childcare costs, mental health struggles and bringing up her child. Like so many in her position, she is not asking for the world but isn't even getting a wee bit.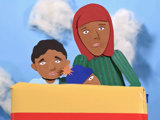 Film 2
The Rollercoaster
The second video describes the rollercoaster that many parents face in trying to keep up with what they are entitled to. Where eligibility for things like free school meals can change unpredictably or where complex and seemingly endless forms can be an overwhelming barrier to getting support and can trap people out of work.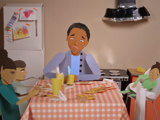 Film 3
Dad's Decision Duel
The third video focuses on the current cost of living crisis and the daily duels that parents like the dad in the story have to fight. The struggle to afford even basics like heating and fuel to get kids to childcare, and the fear of taking on debts that the family can't get out of. It also shows the impact on both children and parents – where children feel and share their parents' anxiety and parents feel they're letting their kids down.
A project in collaboration with