Celebrating Scotland's Suffragettes: 
Educational activities & resources
Braw Talent are excited to be collaborating with Protests & Suffragettes to produce inspiring, dynamic, visually rich resources for use in primary schools, secondary schools and youth groups across Scotland.
Together, we want to highlight Scotland's hidden history and the women who led important protests like Mary Barbour (1915 Rent Strikes), Helen Crawfurd and Agnes Dollan (both Suffragettes and founder members of the Women's Peace Crusade). Their inspirational words and actions aren't in most history books – but they should be.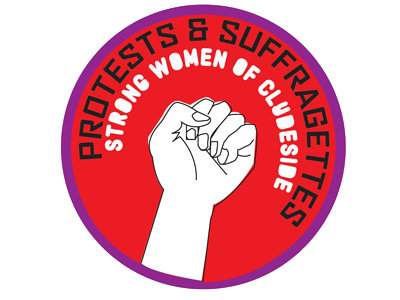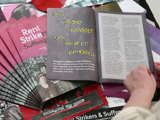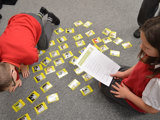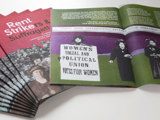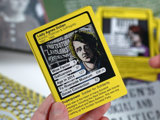 Free to 100 Schools
Thanks to a successful crowdfunding campaign last year, 100 of these packs will be distributed to schools and groups across Scotland at no charge. We are keen to find teachers who will be inspired by these resources, and who are keen to put them into action immediately.
You can register your interest via this GoogleForm:
7 x decks of

Scottish Suffragette Trumps cards
A unique, playful deck of cards that features the name, image and information of over 30 Scottish Suffragettes and activists. These are high-quality bespoke cards, and young people will be able to engage in a fun, hands-on, ready to use game which encourages independent learning.
10 x 'Rent Strikers & Suffragettes' zine
The zine has striking visuals and highlights powerful words spoken by these women. Students can read and use them as inspiration to create their own.
Lesson plans, slides & resources
Innovative, empowering lesson plans that align with the Curriculum for Excellence and can be used across multiple subject areas (Art, Modern Studies etc.). These additional resources will encourage teachers and youth workers to explore these women's actions in fresh, meaningful ways.
Find out more
If you would like to find out more about Protests & Suffragettes and their fantastic campaign, you can visit their Crowdfunder UK page or their website.
Opportunities shape futures
We collaborate with progressive schools, organisations and community groups to nurture creative potential through high quality arts activities.
Get in touch to arrange a FREE consultation.