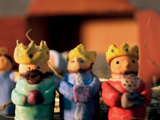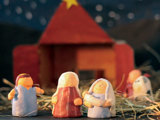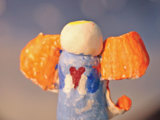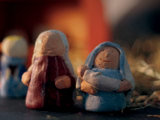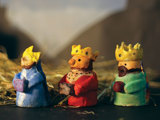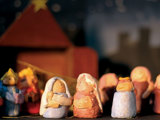 Summary
Like all of our programmes, we designed this clay workshop to have life beyond the classroom. Incorporating the schools chosen theme of 'The Nativity', pupils became artists, set designers, illustrators, photographers and entrepreneurs in creating a school Christmas card that could be sold.
Session 1
The first session explored the stories characters and setting - before learning basic clay techniques in making the characters.
Session 2
The second session involves designing and painting the clay figures, building a set, learning some basic photography techniques before exploring enterprise opportunities.
Pupils voted for their preferred photographs for the final design and made suggestions for messages to be printed on the front. They also explored enterprise ideas - what could the designs be used for and where/how could they be sold to raise funds for the school.
✓ 8. Employability and skills development.
✓ 9. Engaging beyond the school.
✓ 11. Professional learning and leadership.